Smithfield police officers said they found a large quantity of marijuana after responding to a shots fired call in North Smithfield Tuesday night. Around 10:00pm, police responded to Runneymeade Place after someone called reporting hearing a gunshot.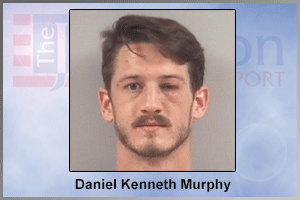 Police Captain T.S. Choe said officers located 32 year-old Daniel Kenneth Murphy of Runneymeade Place and during a search of his vehicle seized a 9mm handgun, ammunition, 146.9 grams of marijuana, glass jars, a marijuana bong and drug paraphernalia.
Murphy admitted to firing the gun, Captain Choe said, following an argument with a relative.
Murphy was charged with felony possession of marijuana and misdemeanor discharging a firearm in the city limits.  Bail was set at $6,000.
<! -- loop single 5 -->